It seems like just yesterday the blogging experience began for me!! As I near my 100th post, I wanted to share the links of some of the other Real Estate blogs that I often read. It also gives my readers a chance to get others perspective on the market and city.
In no particular order, my suggestions for T.O. Real Estate blogs are (insert drum roll):
The Realosophy Move Smartly Blog 
Richard Silver's Torontoism Blog
BuzzBuzzHome Blog
George O'Neill's Real Estate Musings
Andrew la Fleur's – True Condos
Tridac Mortgages Money Matters Toronto Blog
Heritage Toronto Blog

and if you've stumpled onto my blog looking for content outside of Toronto:
Andrew Perkins Halifax Real Estate Guy Blog
Dave Chomitz Cobourg Port Hope Northumerland Information Blog
The Collingwood – Blue Mountain Real Estate Blog
Ian Watts Video blog
There's tons of others out there but I choose to list the ones above because (like I) they update frequently!  Thanks to all of the loyal readers who've checked out the blog thus far and if you haven't signed up for daily updates you can do so here.  If  you're ready to take the next step in your real estate journey give me a call…i'd love to help!
p.s. in my previous entry I promised to post questions about 1Bloor…truth is i'm pretty 1Bloor'd out for the weekend.  Besides, I'm sure the events of this week will give me tons of content to work with. Check back often as any new developments (pun intended) will be posted here!
Last month I did a Video Blog on how the first half of June 09 was preforming much better than June 08.  Now that June numbers are in, there's even more good Real Estate news to share!  The Toronto Real Estate board is reporting record results with 10,955 sales occurring, up 27% from June 08.  The average price was $403,972 – up by two per cent compared to the same month last year.
The C01, C08 districts of the city (where the bulk of condo sales occur) saw averages prices sitting at $340,895 and $345,465 respectively.  Well priced units are selling in a matter of days and most for over asking!  Sellers, with units selling in record time, now is the perfect opportunity to put yours on the market.  Buyers, now more then ever it's important to be pre qualified and prepared for when yourunit becomes available.  With most selling for close to the asking price or above, work with a realtor who'll actively search the MLS and keep you up to-date with new listings!
If you'd like a copy of this months market report, send me an email and i'll get one out to you!  Interested in getting involved in the market give me a call…i'd love to help!
It's official: The Toronto Civic Employees' Union Local 416 (CUPE) and the Canadian Union of Public Employees (CUPE) Local 79 have announced that they are on strike. The locals were in a legal strike position as of 12:01 a.m. on Monday, June 22, 2009.  The media has been heavily covering the news in Toronto and focusing most of the attention on the garbage, but after a closer look, a lot more is at stake!
Many real estate related services are also on hold including: Building Permits, Toronto Archives and City Planning.  Some condo's garbage pickup will remain unchanged, see if yours is on the list for pickup. I've listed the specifics of each real estate related category below: Read the rest of this entry »
What an amazing listing!!!
A sales representative in my office, Lori Bennett has just listed a very special home.  What makes it so unique is that it caters to a way of life, that in my opinion, doesn't get enough attention.  The spacious renovated bungalow has been designed to give special needs families the comfort they need and the privacy they deserve.
The sellers have upgraded their home with lifts and built-in's to accommodate wheel chair or elderly access.  It also has 2 full kitchens on the main floor with one designed for complete cooking at wheelchair height.  The  bathroom was made specifically for wheelchair use and to give the user independence!  3 spacious bedrooms can be found on the main floor and include a 3 piece bathroom in each.  Check out the pictures below: Read the rest of this entry »
As anyone who watches HGTV knows, the #1 thing to consider before buying real estate is location, location, location and this particular project has all three.  Located just pass the hustle and bustle of the busy strip known as King West, you'll find a much more quite yet sophisticated King East.  Venture past some of the best home decor stores and you'll arrive at the future home of The King East (330 King St E). 
This 15 story condo is currently in the pre construction stage and has been for about a year, but just this week I've recieved emails advertising  tons of affordable units still available.  Prices range from $420 per square foot and up.  Unit sizes go from studios with 310 sqf (yes you read right) to 2 bedroom units with a more spacious 840 sqf layout.
Other notables of the area include: George Brown College a few blocks west (great for those considering the Condo as an investment with rental potential), The Distillery District a few blocks south (a hip place to meet up with friends) and a short commute to St. Lawrence Market (an amazing place to pick up fresh food!!)
Check out some of the show room photos below:
Read the rest of this entry »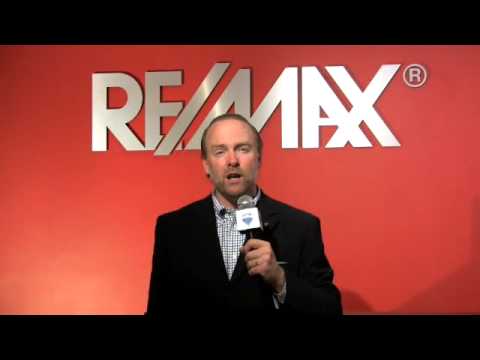 Just the other day, a past client gave me a call and told me they were ready to take the plunge…LITERALLY!  They love the home they're in, but wanted a 2nd getaway by the lake. They're timing couldn't have been better! Canada, and in particular Ontario, has tons of exciting towns for us big city folk to relax in.    With the recent global economic downturn, recreational properties have become more affordable than previous years.  The search is now on for that perfect lake side retreat!
Also this week,  Re/Max Canada released their Recreational Properties Report.  What they've found is:
Read the rest of this entry »
Please enable Javascript and Flash to view this Viddler video.
Here's my real estate video blog #2  Leave a comment below or contact me directly if you'd like to discuss deposits further!