Posts Tagged 'millionaire'
2010 is finallllly here! (Not that I had a bad 2009 by any means) The New Year always inspires me to work harder, smarter and better. I've been slacking on the post updates over the holidays but I'm back at the screen and am working on a ton of fresh new content for both SavelBlogs.com and BloorCondos.com!
On SavelBlogs, I'll be focusing on a few new projects launching on 2010 as well spending more time discussing issues in the resale market! Although most of my energy is spent working with buyers, I plan on introducing some new and innovative ways to help Condo owners sell their places in a much more tech savvy way…and with all the preconstruction closings happening in 2010, the timing should be great! If you'd like to see more (or less) of a particular topic send me and email, I'd love to hear from ya!
And for those unsure what the Burj Dubai is…it's the world's tallest building (828m (2,716ft) high) and home to a few records including: highest occupied floor, the tallest service lift, and the world's highest observation deck – on the 124th floor, the world's highest mosque (158th floor) and swimming pool (76th floor). The Burj was officially opened today; check out the video above to see its opening ceremonies.
Happy buying and selling in 2010!!!
Whether you've bought into 1Bloor or not, it seems like everyone wants to know if it will ever get built. It's been the hot topic of discussion amongst those in the condo community for almost a year now! Whenever I'm asked (at least 3 times a week) my answer is always the same "We'll have to wait on Bazis to publicly announce their plans" and that day my friends is coming VERRRY soon! Reason being, Bazis is about to reach a crucial due date. One in which they'll have 3 choices: Build, Not build or Ask for another extension from buyers (the last scenario also gives purchasers the option of backing out). The internet chat boards have been flowing with rumours (and a few facts) about the fate of the project. It's appropriate to state from the start the purpose of this post is to share the stories I've heard and that I in no way know what the actual outcome will be… the only person who does know is Michael Gold, the developer. Ladies and gentlemen I present to you the story of 1Bloor…
Thanks to everyone who has asked me about 1Bloor.  I've posted an update which can be read here.It was fall of 07 and the corner of Yonge and Bloor was covered for days with realtors lined up at Toronto's newest gem known simply as 1Bloor. It was to be built by Kazakhstan developer Bazis and designed by Roy Varacalli (the same people behind Crystal Blubeing built around the corner). The 81 story building was slated to be the new anchor for the popular Yonge and Bloor corner. For months prices were advertised to start at $300,000, garnering the interest of many and attracting them to live at the centre of the city. I remember telling clients how amazing these prices were for a project of this stature. Some believed, but most shrugged it off as just another condo. Sure enough on the day of the brokers VIP, a man in a 'cherry picker' went in front of an anxious crowd and plastered a new price over the existing. The new sign now read "starting at $500,000″!! (Side note: after all the media coverage at the event, the phone was ringing off the hook with buyers trying to get in…Even with the increase)
Hat's off…or rather, Fedora's off to Freed Developments and their newest concept!! In keeping with the 'Fashion House" theme, they've just announced a partnership with 11 of Canada's top fashion designers to form "From Runway to Hallway"  Each designer will have one floor's common area to make their own.  The big names lending their style are Andy The-Anh, Bustle, Jay Godfrey, Smythe, Mikhael Kale, Jeremy Laing, Joeffer Caoc, Dean Davidson, Jenny Bird, GretaFH Ju Constantine and Beckerman.
The marketing tag line is "you wear their fashion; it's time to live their design"  You'd be surprised to know how many buyers get their impression of a building based on hallway carpets! (and i don't blame them, take a look at the leopard print at Gotham Lofts on King…I'm sure you'll agree)  By having a different design on every floor, it adds a new level of uniqueness to the condo.  It's an amazing idea and one that i hope other developers adopt! 
Fashion House has already received the 2008 "Project of the Year" award from the building community and is a major step forward in revitalizing the Central King West neighbourhood within Toronto's famed fashion district.  If you'd like to strut your stuff in this luxurious project give me a call…i'd love to help!
I've decided to take a break from my 'Make You Laugh Monday' spoofs and instead, share this sleek piece of furniture I came across.  It's called the 'Gorge" and Korean designer Ramei Keum describes his latest work as:
"Gorge' is a coffee table with a shape of a gorge. Designing it, I strived to put it in a form so that elements composing of a table such as a top board and legs may become one element, not individual elements. The shape of a gorge folded in a V shape itself plays a structural role of supporting  the top board of the table, and plays a role of holding/ keeping magazines or books as well as completing an aesthetic form of the table."
Not only is it appealing to the eyes, it's also functional in it's design.  If you'd more info on Ramei Keum's design, click here.  If you'd like a condo to put the coffee table in give me a call…i'd love to help!
The 2009 Pug Awards have just wrapped up another successful year!  The event calls on Torontonians to vote online and select the people's choice awards for architecture. 
What I especially love about these awards are; it not only awards the best but also the mediocre AND the worst of the city's newest architecture.  This year's big winner was One St. Thomas for best new building in the residential category. The 29 story luxury condominium (pictured above) was designed by New York architect Robert Stern and is home to 72 intimate suites.  The art deco design can be easily spotted along the Toronto skyline, yet it's almost hidden on the quite St. Thomas St just south of Bloor before Bay.
The full list of winners/mediocres/losers are:
Read the rest of this entry »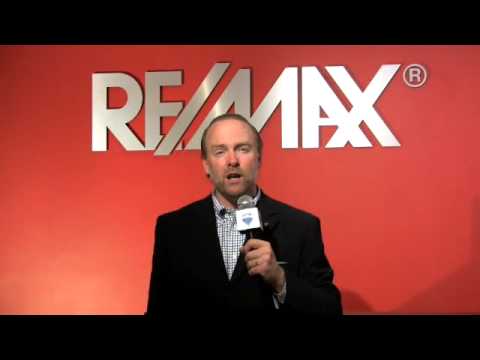 Just the other day, a past client gave me a call and told me they were ready to take the plunge…LITERALLY!  They love the home they're in, but wanted a 2nd getaway by the lake. They're timing couldn't have been better! Canada, and in particular Ontario, has tons of exciting towns for us big city folk to relax in.    With the recent global economic downturn, recreational properties have become more affordable than previous years.  The search is now on for that perfect lake side retreat!
Also this week,  Re/Max Canada released their Recreational Properties Report.  What they've found is:
Read the rest of this entry »
Monday's are hard for everyone, myself included.  My thinking is, the last thing blog readers want to see are stats and facts,  so to start the week off right I'll be posting "real estate ad parodies" every Monday…or for as long as a can come up with them. 
If you'd like to get serious about buying or selling in the city, give me a call…i'd love to help!