Posts Tagged 'Mark Savel'
The purchase price is never really "the final price", is it?  From car's to condo's it seem's like many high priced items tend to have a ton extra costs that quickly add up. Thankfully, there's a new service from ClosingCosts.ca that helps calculate all those pesky little extras - efficiently and clearly!
The ClosingCosts.ca team put together a short summary of what their site does and how it could help make your next real estate purchase a more organized process:
Why Buyers Should Use a Closing Costs Calculator
When it comes to buying a house, it never hurts to have extra money set aside. We know, we know… that seems impossible, when prices are high and a down payment can seem difficult enough to save for. But while it's easy to calculate the minimum down payment you'll need for your dream home, closing costs aren't always so straightforward. Too many first-time buyers make the mistake of not budgeting for closing costs and are left scrambling for extra cash on closing day. MyClosingCosts.ca is the only website that demystifies closing costs by providing users with a realistic idea of what buying a home is actually going to cost them.
What are Closing Costs?
Closing costs are the transaction costs you have to pay when buying real estate. Seriously, there's a lot more to closing costs than your down payment. First, you'll want to bring a Toronto home inspector in – that'll cost you on average $450. You'll need to put a deposit down – there's another couple thousand dollars. You will have to pay Ontario's land transfer tax plus Toronto's land transfer tax, which is likely the most expensive closing cost. And then there are legal fees, disbursements, title insurance, and the list goes on and on.
So how much should you budget for closing costs? $1,000 or $2,000 should do it, right? Wrong! We recommend if you're buying a home to budget 1.5 to 4 per cent of your home's purchase price for closing costs. For example, if you're buying a house for $550,000, you should be prepared to pay anywhere from $8,250 to $22,000 extra on closing day – and that's on top of your down payment. It adds up fast! In fact, your closing costs could be almost as much as your down payment, if you're only putting down 5 per cent.
Closing Cost Calculator
If there's a property you're thinking of buying – or even just looking at – pull up the MLS listing and plug in what you know about it into our closing costs calculator. Not only is our calculator easy to use, in less than five minutes you'll have a realistic idea of how much to budget for closing costs. Similar to a receipt from your favourite restaurant, we will break down the closing costs line by line. When you're done, you can download a PDF report that summarizes your closing costs. And if you need it, we can even put you in touch with a home inspector or real estate lawyer in Toronto.
MyClosingCosts.ca is your guide to understanding the not-so-obvious real estate expenses. We created the site with buyers in mind, so you aren't caught off guard with unexpected fees that you can't pay for. If you aren't ready to buy, stop by our education centre to learn more about the closing costs you'll have to pay one day. Our education centre includes common questions from both buyers and sellers; if you have a question of your own, you'll most likely find the answer here. There's nothing quite like MyClosingCosts.ca on the web, and it's free to use, so try it out today!
As Treviso starts to take shape, I passed by my future home to snap some pics of it's progress… but what I got was much more!
Currently at 11 floors above ground, Phase 1 is coming up quick!  The sales centre has been moved to the north end of the lot, in-front of the McDonalds.  The old Shoppers Drug Mart that once occupied the space and relocated to the east end of the lot and is accessible from 770 Lawerence Ave. West.
BUUUT the biggest news to come out from the corner came from a small sign posted on the construction boards!  It looks to me like the developers are wanting to increase the heights in phase 1 from 20 storeys to 25 and from 24 to 29 in phase 2… no word at the moment as to what this means for phase 3!
I've started a community Facebook group for purchasers at the development, please join and share if you know anyone else who bought at Treviso!
In a City where the condo sizes keep shrinking, it's good to know a few of the larger ones are still kicking around… In fact  not only are they still around, they are being redesigned and remodelled to look just like (if not, better) than their younger counterparts!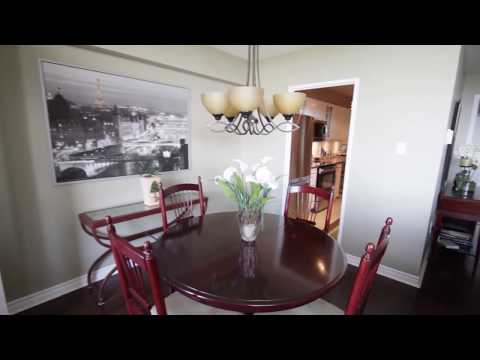 Roughly three years ago, I sold a large 1200 sq.ft 2 bedroom condo to clients of mine. Returning 3 years later, my jaw dropped when I saw the transformation that took place!  The old vinyl tiles that once welcomed guests were replaced with modern ceramic tiles.  The dated closet door swapped for a much more tasteful design… long gone are the mustard coloured walls – instead a natural and lighter colour accented with baseboards outlines the main foyer.
My eyes were instantly drawn to the gorgeous (egnireed) hardwood floors that covered the main living and dinning room areas. When they bought the place it came with carpets, which did nothing but "date" the unit.  The new floors give it a fresh look and feel great to walk on!

Next up came the kitchen.  This is where the biggest changes took place…  Gone are the low ceilings, painted cabinets and appliances that very little life left in them.  Just like the foyer, the vinyl floors were peeled off and new ceramic tiles installed. In fact, aside from the four walls outlining the kitchen – very little of the original kitchen remains!

The combination of the white subway tile back splash and under-mount lighting, highlight the contrast in the counter tops and stainless steel appliances!
They really did think of everything when doing the renovation, including a breakfast bar for the mornings! When dinner rolls around, there's a dedicated spot tucked perfectly between the main living area and kitchen.
They even custom sowed window coverings to perfectly fit the large picture window! The dining area continues with the floors and freshly painted walls.  It also includes a walk-out to a massssssive balcony.  Measuring in at about 14 meters wide, there's plenty of space for entertaining outside. A new "storm door" and tempered glass door with blinds have been both installed on the balcony too!
The condo features 2 four piece bathrooms, one in the main living area and the second in the master bedroom!
Most modern condos can boast having a washer and dryer available in the unit, but how many come with their very own room?
And if you're still looking for storage, there's a pantry just off of the laundry room for towels and cleaning products!
One feature that really drew my clients to purchase the place was it's HUGE master bedroom! Complete with walkin closet and ensuite bathroom, you'll find no shortage of space. Newly installed carpeting, light fixtures and even a custom book shelf have been installed in the master bedroom!

The second bedroom is equally generous in size and offers plenty of space for a desk and storage!
And now for the best part of the condo… the price! For $250,000 you get a fully upgraded condo that's quick and easy to move into! Maintance fee's at $601 a month and even includes basic cable.  At around 1200 sq.ft., that's even cheaper than many downtown towers! There is one parking spot and one locker included in the purchase price along with the main kitchen appliances, clothes washer/dryer and all existing electric light fixtures!
The building has an outdoor pool, playground, small library and a TTC bus stop in front of the building!  If you'd like a tour of the condo, contact me… I'd love to help!
Does your home included ELF's? How about the GdoR?… and what about the CAC – is it included in the monthly maintenance?"
Realtors are infamous for using a slew of short forms and abbreviations, that often make listing look like cheesy classified ads in newspapers. The reason for this is that the MLS limits the amount of characters one can use to describe a home. Those in the biz, and hardcore property hunters probably know what many of these short forms mean… but for everyone else, I've made a little list below to help understand the lingo!
Apt – (Basement) apartment
A/C – Air Conditioner
CAC – Central Air Conditioner
Appx. – Approximate
B/I – Built In
B/I/DW – Built In Dishwasher
BKFST – Breakfast room
Bldg – Building
Brdlm – Broadloom carpeting
Bsmt – Basement
CVAC – Central Vaccum
DFT – Deal fell through
DOM – Days on Market
DR- Dining Room
Dryr – Dryer
ELFs – Electrical Light Fixtures
Exh – Exhaust
FAG – Forced Air Gas
FLRs – Floors
GdoR – Garage Door Opener Remote
GB&E – Gas Burner and Equipment
Hwt(r) – Hot Water Tank Rental
I/G – In ground
Mnths – Months
O/Looks – Over looks
Pvt – Private
Pwdr – Power Room
RREA – Registered Real Estate Agent
TBA – To be announced
W/O – Walk out
Yr – Year
Just when you mastered the iPad, Nawar Naji (a mortgage broker friend from twitter) comes along and tweets a video from the Corning company that totallllllllllllly changes everything… and the best part – it was made 2 years ago.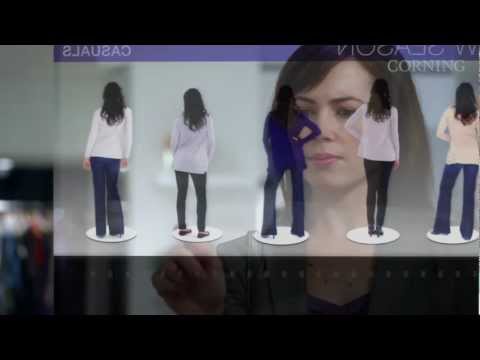 Meant as a "concept video" for all the possibilities Corning can one day create, the video takes you through a typical 9-5 in the not so distant future! Several reactions crossed my mind while watching it, the first: "Wow, and how much?" The second: "ok, maybe this is a little too much tech in the home." And the third: "what changes can this bring to the real estate market today."
Take for example the Condo Sales Centre… Currently, you walk in, check out a few floorplans, tour a model suite (if even that) and fork over a chunk of change based on a black and white sketch!  To any developers listening, I say: forget the models and fancy upgrades, INVEST YOUR MONEY IN THIS TECHNOLOGY!
If given the chance I'd buy a big open space and fit a room full of Corning screens.  The room would generate a 3D model of the condo unit to scale and from one place you'd be able to shop and compare several buildings at once! Just think of all the possibilities… future views could be displayed, colour selection and upgrades visualized and changed in real time, heck even furniture layouts could be added or subtracted with a simple swipe of the hand.
Truthfully and realistically, getting competitors to create open sourced deceives that can communicate as smoothly as in the video seems pretty unlikely – but the advantages of incorporating a few into our daily lives today would be huge! Check out the video they came out with in 2012!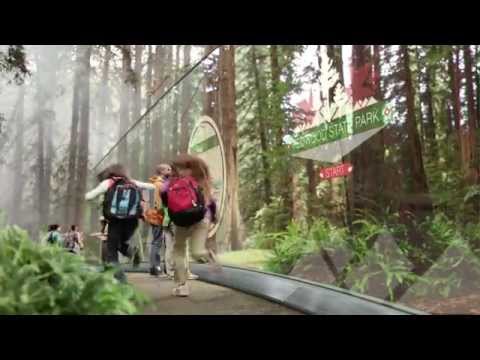 The possibilities are endless for how this technology can change in our lives… but so too may be the hydro bill!
Ever wonder what you're reaaaaaaaaaally accepting when you "click accept" online? Or what about what life would be like if you were chosen to be the Secretary of the BEATLES! Believe it or not, these questions and more have been documented and made into films which will be premiering at the 2013 HotDocs Film Festival in Toronto!
It's a big year for the annual festival as they celebrate 20 years in Toronto with another lineup of interesting an eclectic subjects.  The festival runs from April 25th 2013 to Sunday May 5th 2013 and I've somehow managed to go all in this year and book myself 8 films.  For your viewing pleasure I've "officially" shortlisted a few films and proudly present my Savel Selection for 2013!
Terms And Conditions May Apply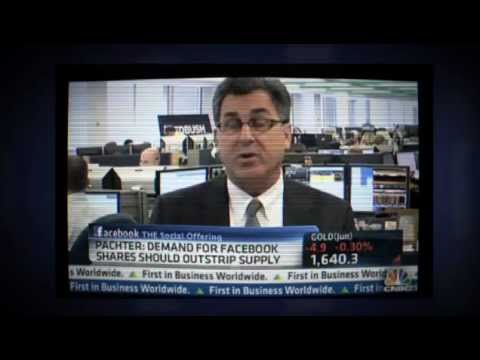 No one really reads the terms and conditions connected to every website they visit, phone call they make or app they download. After watching this provocative exploration of what actually lies between the lines of those tiny-font agreements, however, you may just hurl your computer out the window and take to a cave. With fascinating examples, comical gags and terrifying facts, filmmaker Cullen Hoback investigates what governments and corporations are doing with your "personal" information. Regardless of privacy settings, data is being collected and behaviour is being monitored—as you read this, in fact—leaving the future of civil liberties uncertain. But are we really living in such a dystopian conspiratorial world? From whistle blowers and investigative journalists to zombie fan clubs and Egyptian dissidents, this disquieting exposé demonstrates how every one of us has incrementally opted into a real-time surveillance state, click by click. Review by Myrocia Watamaniuk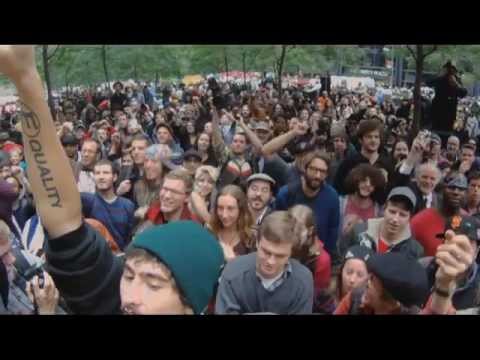 In 1998, teenage hacker Shawn Fanning cracked the code that enabled peer-to-peer file sharing online. In 1999, he partnered with his friend and fellow teen Sean Parker (later of Facebook fame) to launch a little service known as Napster. The music-sharing website transformed not only the music industry, but technology as a whole. It sparked a revolution and became the touchstone of a new, digital generation. Filmmaker Alex Winter provides ideal access to Fanning and his collaborators, as well as to a roster of famous musicians including Henry Rollins, Snoop Lion, Beastie Boy Mike D and Public Enemy Chuck D, who are only too happy to give their opinions and insights on free downloading and copyright infringement. Downloaded deftly charts the rise and fall of Napster's creators, from idealistic kids to vilified pirates, and places Napster in its rightful context as a pioneering platform that changed the world. Review by Angie Driscoll
This is a strikingly beautiful portrait of Pug, a young boy from a tough Baltimore neighbourhood who has a single goal: to join the 12 O'Clock Boys, a gang of illegal dirt bikers who dominate the area. Forbidden to chase them for fear of risking accidents the police attempt to combat the bikers but find themselves continually tormented and provoked. Following along through several years in Pug's life, we see his vital growth as he inches closer to joining the gang. Marching to his own drum, Pug's determination has his mother at a loss. She tries her best to tame her child while dealing with the loss of his older brother. In one of the most beautifully and artfully crafted films of the year, director Lotfy Nathan presents an encompassing and unique look at a young boy seeking both inclusion and freedom. Review by Charlotte Cook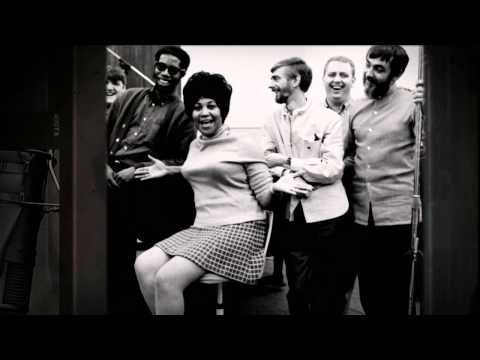 Tucked along the Tennessee River, the town of Muscle Shoals, Alabama, barely registers on a map. But as Bono explains, there's something in that mud. Thanks to one visionary record producer and a group of unknown session musicians, the tiny backwater changes the course of modern music. At the heart of this fascinating history lesson is Rick Hall, a dark horse who overcomes a shocking past to found FAME Studios. Together with a band of buddies, The Swampers, he develops the deep, soulful "Muscle Shoals sound" that reinvents the work of legends as varied as Aretha Franklin and Wilson Pickett to Mick Jagger and Gregg Allman. More inspiring still, Hall and The Swampers create a space where black and white artists work seamlessly together, just down the road from Alabama's burning racial crisis. Revealing interviews with countless icons serve up one of the greatest untold American music stories. Review by Myrocia Watamaniuk
The Great North Korean Picture Show
Welcome to Hollywood, Kim Jong-il style. For the first time, foreign cameras are allowed into the world's most secretive state's only film school. In a country where film is a vital propaganda tool, not entertainment, what room is there for artistic expression? Very little. Filmmakers James Leong and Lynn Lee follow two young actors and a director, handpicked by the regime to become stars, as they hone their craft. Every scene of implored love for the state, each painstaking rehearsal, even a surprise lesson in how to frame a portrait of Kim Jong-un raises the question of whether a gun, either literal or metaphorical, is pointed at the actors from the ever-watchful sidelines. We are never certain whether its rank and file toe the party line with anything like the willingness evinced by the privileged protagonists. Searing critique, objective observation or just fantastic fun, this is an irresistible glimpse behind barbed wire. Review by Myrocia Watamaniuk
Celebrated filmmaker and photographer Cheryl Dunn turns her lens on the pioneers and masters of New York street photography. Dunn profiles artists spanning six decades, including Bruce Davidson, Mary Ellen Mark, Jill Freedman, Jeff Mermelstein and Martha Cooper, revealing that these shooters are as colourful and unique as the subjects they've relentlessly documented. Everybody Street explores the passion that compelled Freedman to spend years riding in squad cars during the most violent years in the city; Bruce Gilden's drive to thrust his camera in people's faces to capture a moment; and Martha Cooper's dedication to chasing graffiti on passing subway cars in the Bronx. The film is a definitive look at the iconic visionaries of this often imitated art form. Review by Lynne Crocker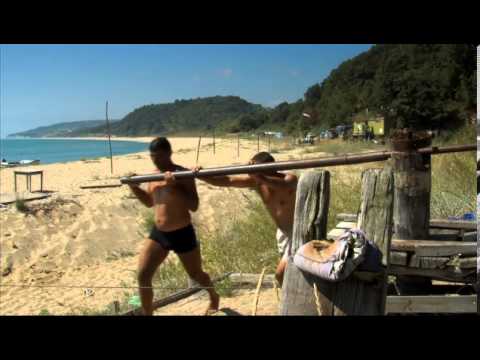 This is a modern pirate story complete with a captain, a mutinous crew of outlaws, a princess, her wedding dress and untold riches. Only one thing is missing: the ship. According to legend, Vulchan, a 19th-century gypsy pirate, attacked three convoys laden with gold. He robbed them, sunk them and hid his treasure by the coast. Fast forward to present day. Captain Jack, an ex-con himself, leads a motley bunch of homeless outcasts—alcoholics and petty criminals—in a search for the hidden loot. But their hopes of riches and glory are threatened when the brother of the Bulgarian Prime Minister announces plans to build a new mega tourist resort by the Black Sea.
For those unfamiliar with the soulful and downright bombastic sound of Hypnotic Brass Ensemble, prepare to be musically electrified. The brass horn band is remarkable not only for its raucous street performances, but also because all eight members are from the same legendary family. Sons of anti-establishment Sun-Ra trumpeter Phil Cohran, they were raised on Chicago's South Side as part of their father's utopian experiment. Wearing homemade clothes, eating vegan and getting up for family band practice every morning at 5:00, their music was meant to uplift the African-American community. They keep tight control over their talent, distributing their music directly to the masses on the streets. But as their star starts to rise, collaborations with Mos Def and concerts with Prince lead to entertaining the labels they long eschewed. At a crossroads, they must decide whether their father's principles are really their own. Review by Myrocia Watamaniuk
May 2: Docs At Dusk
Celebrate Hot Docs' 20th anniversary with a FREE outdoor screening of Brothers Hypnotic in Burwash Quad (next to Victoria College on the University of Toronto Campus).
Join us at 8:00 pm for refreshments and a live performance by Toronto singer/songwriter Bryce Jardine, featuring music from his debut album The Kids Are Gone. The screening will begin at 9:00 pm, and when dusk turns to dark, be sure to look south to the CN Tower as it's lit green in honour of Hot Docs' anniversary.
In the event of rain, this screening will be moved indoors to the Rogers Industry Centre at 93 Charles Street West. Hot Docs Staff will be stationed in the Burwash Quad to help direct patrons to the indoor location.
It's homes like this that make me love what I do!  Why you ask… well this isn't your typical "cookie-cutter", sub division home, built in the middle of Nowhere Land!  Nor is it a home with slabs of mountain top marble to eat off of, or frivolous upgrades that hardly ever get used. Rather, this is a home with character, history and most importantly – room to make your own memories in!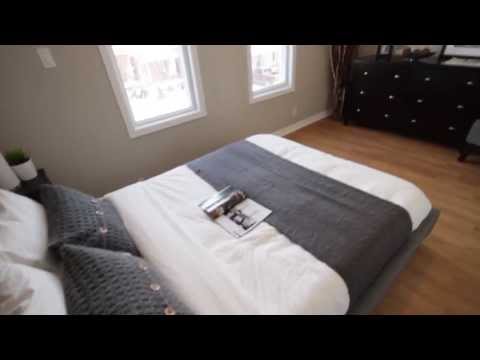 Located at 334 Boon Avenue in the community of Fairbank/Calendonia in Toronto – this home is perfectly located between Eglinton and St. Clair just west of Dufferin! The neighbourhood is home to both Public and Catholic schools, an outdoor pool and public transit. The street itself has a very cozy and warm feel to it with many neighbours greeting me while I was getting the home ready for sale!
The house has been home to the same family for several years, and the pride of ownership can be seen from very angle!  From the entrance you walk into a large open concept family room that makes for the perfect space to entertain. New laminate floors have been installed in the main seating area.
The kitchen is a very generous size with no shortage of storage!  All the appliances seen in this area will be staying with the house.  There an opening between the living area and here to allow for an open flow of conversation when guests are over.  There's also great amounts of light that shines from the back window.  A walk out leads to the back which comes complete with a shed and fenced in yard.
The basement is personally my favourite part of the home!  It's one large open concept space that makes for the perfect TV room.  Pot lights accent the ceiling with a newly tiled floor below.  The basement has recently been waterproofed and the owner has a warranty that will stay with who ever buys the home. A sub pump was also installed!  A four piece bathroom complete with a jacuzzi tub can also be found in the lower level of the home.  The furnace, washer and dryer are all tucked away towards the back of the basement. There is great head room in the basement and you won't feel cramped like in most homes of the area!
Walk up a short flight to the second floor and you'll find two well laid out bedrooms complete with closets, new floors and freshly painted walls! There is also a three piece bathroom complete with a separate shower stall.
The master bedroom is by far one of the most spacious I've seen in the area… and I've seen a lot!  Two large windows will make your mornings bright with all the natural light that shines in.
While any home of this age is never perfect, there are a lot of improvements that have been done to make it as efficient of a move-in as possible.  They include: Newer windows throughout, re shingled roof in 2005,  waterproofing done on the outside for the basement, sub pump, new dry wall and tiles in the basement, new laminate flooring on most parts of the main and upper level, 125 amp breaker panel and the absolute best part of the home… LEGAL FRONT PAD PARKING!  Very few homes in the area have this!
I've included more photos below, but feel free to contact me for a private tour of the home!