It's homes like this that make me love what I do!  Why you ask… well this isn't your typical "cookie-cutter", sub division home, built in the middle of Nowhere Land!  Nor is it a home with slabs of mountain top marble to eat off of, or frivolous upgrades that hardly ever get used. Rather, this is a home with character, history and most importantly – room to make your own memories in!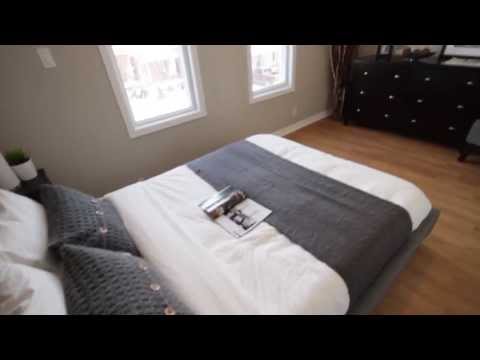 Located at 334 Boon Avenue in the community of Fairbank/Calendonia in Toronto – this home is perfectly located between Eglinton and St. Clair just west of Dufferin! The neighbourhood is home to both Public and Catholic schools, an outdoor pool and public transit. The street itself has a very cozy and warm feel to it with many neighbours greeting me while I was getting the home ready for sale!
The house has been home to the same family for several years, and the pride of ownership can be seen from very angle!  From the entrance you walk into a large open concept family room that makes for the perfect space to entertain. New laminate floors have been installed in the main seating area.
The kitchen is a very generous size with no shortage of storage!  All the appliances seen in this area will be staying with the house.  There an opening between the living area and here to allow for an open flow of conversation when guests are over.  There's also great amounts of light that shines from the back window.  A walk out leads to the back which comes complete with a shed and fenced in yard.
The basement is personally my favourite part of the home!  It's one large open concept space that makes for the perfect TV room.  Pot lights accent the ceiling with a newly tiled floor below.  The basement has recently been waterproofed and the owner has a warranty that will stay with who ever buys the home. A sub pump was also installed!  A four piece bathroom complete with a jacuzzi tub can also be found in the lower level of the home.  The furnace, washer and dryer are all tucked away towards the back of the basement. There is great head room in the basement and you won't feel cramped like in most homes of the area!
Walk up a short flight to the second floor and you'll find two well laid out bedrooms complete with closets, new floors and freshly painted walls! There is also a three piece bathroom complete with a separate shower stall.
The master bedroom is by far one of the most spacious I've seen in the area… and I've seen a lot!  Two large windows will make your mornings bright with all the natural light that shines in.
While any home of this age is never perfect, there are a lot of improvements that have been done to make it as efficient of a move-in as possible.  They include: Newer windows throughout, re shingled roof in 2005,  waterproofing done on the outside for the basement, sub pump, new dry wall and tiles in the basement, new laminate flooring on most parts of the main and upper level, 125 amp breaker panel and the absolute best part of the home… LEGAL FRONT PAD PARKING!  Very few homes in the area have this!
I've included more photos below, but feel free to contact me for a private tour of the home!
Save your mega launches, super high rises and over hyped projects for the other brokers… my heart (and money) is on Origami Lofts by Symmetry Developments!  For months I've gearing up for the launch of this unique condo, and finally the day has arrived.
Rising a humble 7 storeys and featuring only 23 units, Origami Lofts gets it's inspiration and form from the ancient art of Japanese paper folding.  Located at 202 Bathurst St at Wolseley just north of Queen West, Origami lives up to it's name in every sense of the development.  The exterior breaks the mold of the conventional simple/square/boxey design and emphasises an array of angels mixed with a zinc and glass cladding! The creativity and ingenuity continues on the inside with a collection of single storey lofts from the 2nd to 5th level!  I was very impressed to see how well layed out the floorplans were.  Each level contains only 4 units per floor, giving residents the privacy and intimacy one should expect in boutique project like this!
The sixth and seventh levels are home to only 4 penthouse suites.  Each two level unit also has large terraces exclusively for their use. The penthouses range from 935 to 983 sq.ft. and each have two bedrooms and two bathrooms!
I had the privilege of getting an early peak into the sales centre and was very impressed with the type finishes Symmetry is offering.  You get all the standards: 9ft ceilings (in principal rooms), pre-finished floors, tiles in bathroom etc etc… BUT on top of that they're also offering an optional chalkboard wall (you'd be surprised how handy these can be), full sized stacked washer and dryer, BBQ connection on all terraces and balconies, corian counter-tops, glass mosaic back-splash AND integrated dishwasher and hood fan.
Did you know that 94.26% of clean condos sell faster than unclean ones? I didn't, in-fact I don't think any knows the exact percentage… but I can tell you this – buyers love cleans places!
With the busy lives we live, it's sometimes hard to get into every nook and cranny of our condos and get it to that "model show room" look.  Thankfully, there's CondoFresh – the brain child of owners Jamie & Sean.  I've been hearing so much about their services on twitter, that I just had to reach out for them for an interview to learn more about the company.  Check out the conversation below:
What exactly is Condo Fresh and how did you come up with the name:
Originally called two guys & a broom, until we realized that slogan was taken, we are the boys of CondoFresh! In hindsight
we're happier with this name because we do so much more than just cleaning your house or condo. CondoFresh is a
professional cleaning, organizing and staging boutique in Toronto.
How did it start:
It first started as a joke, us cleaning other peoples' homes. We're very particular with making sure our own home is clean
and tidy, but joked that we could never clean for other people. At the same time, we noticed that we worked well together
and whenever we visited friends or family, always performed a perfect clean at the end of each stay as a courtesy.
Did you always work in the cleaning field:
Sean was working in the automotive industry. He loves cars and would do anything that would bring him closer to his
passion. I worked in human resources for an accounting firm on Bay Street. Both of us were tired of our mundane jobs and
working for other people. So self-employment by way of a cleaning business began. Read the rest of this entry »
Last week I brought a gorgeous 2 bedroom unit to the fall market, this week it's a modern and sleek one bedroom plus den suite at the Vu Condos!
Located on the top floor of the podium is this spacious 1 bedroom plus den suite.  It faces west and overlooks the quiet court yard below.  The open concept kitchen comes equipped with stainless steel appliances and a granite topped island.
Read the rest of this entry »

September doesn't only mark the beginning of another school year… it's also the start of the Fall Market and to kick things off,  I'm listing a gorgeous two bedroom condo at 500 St. Clair!
The first time I walked into the condo, I was blown away by the large amounts of natural sunlight that lit up the room.  The entire north wall is made up of various window partitions that reach from floor to ceiling.  Located at the Forest Hill Condos, the suite comes in at 917 sq.ft, and is a split bedroom layout meaning the rooms are on either side of the unit.
What I particularly like about this building is that the developer was very generous with kitchen sizes.  This unit boasts a kitchen big enough for 2 cooks at the same time.  It very much reminds me of something you'd see in the homes near by.
My client selected a gorgeous combination of dark wood cabinetry and bold granite counters.  There's even a breakfast bar for entertaining guests.  Stainless steel appliances add to the kitchens rich feel, and a double sink tops it off!
The main living areas are all open concept!  The living and dining spaces are combined with the kitchen. In each, 9 foot smooth ceilings make the condo feel even larger than it is.
The overall shape of the floorplan is very rectangular which gives the unit an excellent use of space.  There's even enough room for a dinning space with a view!
It's incredible, the type of value 32 km's can you get you… that's the distance from my office to my latest listing at 3939 Duke of York Blvd!
Listed at $350,000 the condo measures a bit over 900 sq.ft.  complete with a separate locker AND parking spot! My client has done all the right renovations – removed all carpeting, laid new engineered hardwood floors, installed granite countertops, new paint etc etc making the unit move in ready!  A comparable condo in Toronto would cost at minimum, $100,000 more!
Now you're probably thinking "location, location, location" and you're right it's not a downtown condo… but it is located in one of the best possible places Mississagua has to offer.  From the suites private balcony you have prime view of the Celebration Square.  It's the focal point of all main events and always has something (free) happening. Look a little East and you'll see Square One Shopping Centre.  The mall has all the big names like Apple, The Bay, Walmart and even a Whole Foods! The building is minutes from the 403, but if traffic is your concern a free shuttle service is available to and from the Cooksville GO Station.
The building was completed in 2004… but don't let it's age fool you, the common area (hallway) carpets and wallpaper are being replaced with a more modern look.  Other amenities include: facilities such as gym, swimming pool, beautiful kept gardens, BBQ facilities billiards, party room, Gym, Swimming pool, Two Guest Suites, Party room, Movie room, Board/meeting room, Pool table, 5th floor BBQ and terace area, children's play area and 24/7 concierge service.
What separates this unit from others is its layout!  It's a corner unit which gets tons of sunlight from the North, West and East. It's a simple rectangle floor-plan that maximizes space with hardly any wasted space.  As soon as you walk in you have a dedicated foyer, followed by a short hallway that leads into the den area.  To the left is the open concept kitchen that has enough counter space to double as a breakfast bar.  The dinning space has a walkout to the balcony that overlooks the City Centre. There's a washroom (with shower and tub) in-between the kitchen and first bedroom.  The bathroom was recently renovated with new flooring and vanity. The master bedroom is split on the other side of the unit.  It's large enough to fit both a bed and dressers… not that you'll need it with His and Her's closets!  Also in the master is a private (4 piece) ensuite washroom!
You can check out more photos of the unit below:
And if you'd like a private tour of the place, contact me below… I'd love to help!
What was once a tiny and dark one bedroom bungalow is now a two level, 3 bedrooms with 3.5 bath dream home. 25 Hanson has been transformed into the perfect family house. The stone veneer facade at the front of the home stands out from the others on the street. A granite driveway and cedar porch complete with security cameras are just a few of the executive upgrades waiting for you.

Inside is a completely open main level. Bamboo floors can be found in all other areas of the main level. In the living/dining room there's an electric fire place, surrounded with a stone facade and two large columns. A Bay window lets the light shine in. Up top are pot lights with set regions set to dimmers for movie nights.

The kitchen has a unique two toned finish. The lower cabinets and drawers have a wood finish to compliment the floors. The above cabinets have a white finish. Both feature a quite close system meaning you'll never hear a slammed door again! The Countertops are quartz, with a beautiful sparkle finish to them. A breakfast bar was added to maximize the space. Stainless appliances include a built in dishwasher, stove and microwave (with fan) and double door fridge. The sink is extra deep with an industrial faucet. A built in wine rack completes the kitchen!
A walk-out takes you to your private backyard complete with a newly built fence on each side. A large custom built patio allows for tons of entertaining room. Two flower beds were built using the same stone veneer as at the front of the house to tie the two themes together. The custom built shed with cedar doors and window provide ample storage for all your gardening needs.
In order to keep with the open concept theme, the powder room was placed a short flight down the stairs. The laundry room, electrical panel furnace, central vac equipment and water system are all conveniently placed in the lower level. A separate walk out can be found at the front of the house. Another electric fireplace adds to the warmth of the basement. At the rear a fourth bedroom or office with a private 3 piece bathroom is available.

Take a walk up the oak staircase and you'll find three well appointed bedrooms. Two sky lights were installed to let the light in from the upper level to the lower. At the peak of the hallway, the ceiling height is approx 12 feet. The shared bathroom at the end of the hallway features a Jacuzzi tub and shower system with jets. Porcelain tiles cover the floors and wall. A mosaic tile accent wall carries from the floor to ceiling!

Each bedroom has wiring for phone, cable, and data and each has its own closet. The master has his and hers closets, a large picture window and a separate skylight. The ensuite bath comes complete with a large two person shower. River rocks accent the floors and ceilings and a therapeutic touch to the experience.
You can view all photos of the home in the gallery below:
For a walkthough of 25 Hanson, check out this video: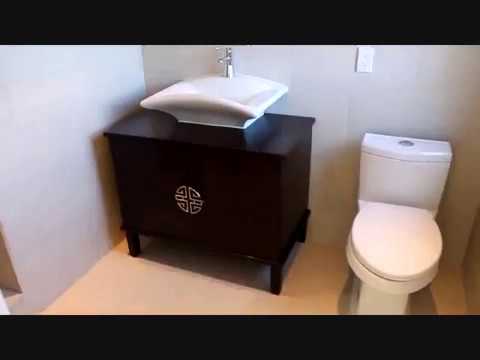 Feel free to contact me for your own private tour of 25 Hanson by filling out the form below: