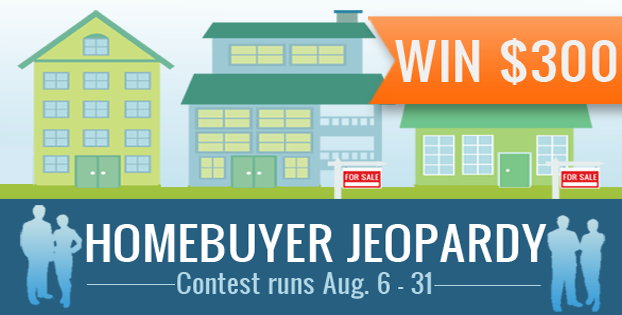 There's only a few days left to win $300 in Ratehub.ca's Homebuyer Jeopardy!  A few weeks back I posted about the contest and how you can win:
From August 6-31, you could win $300 to put towards your house, your car, or that special trip to Hawaii. We need you to use your know-how to answer mortgage questions from our four home buyers
Every week, they'll post a video of one of their home buyers with their question on their Facebook page. Just go over to the "contest" tab on their page or click here to watch the video and get the question. You'll find all the answers on their site including rates, calculators, and everything you need to know about mortgages. Submit your answer using the app on our contest page to be entered in our draw.
Watch the video below for my answer to Matthew Slutsky's question: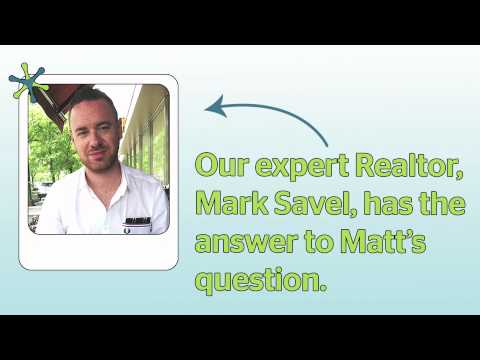 If you have any questions about the home buying process, feel free to leave them in the comment section!
I was at the River City sales office the other day getting some updates on availability of units…after chatting with the wonderful staff (I can truthfully say that from experience) I took a walk over to the see the progress at the site! To the average person it pretty much looks the same, but from what I saw back in October to how it looks now is quite substantial. For a project of this size, tons of parts must first be put in place before the actual project gets off the ground. In the coming days I'll have some video footage showing some of the changes at the site….
BUT the bigggggest update I discovered was almost camouflaged by some graffiti on the hoarding. Posted towards the end of the construction wall was a white sign that read "Daniels"!!! I instantly got on my laptop and started searching to see if anyone had picked up on this! (As of writing this post, no one has)… before I go on, let me take a step back to explain why this finding is so HUGE!
Currently all that's on the site is a ton of dirt and a bunch of construction workers getting ready to carve the River St extension. Once complete the street will run through the River City development (on the East side of the street. To the West of the extension will be a dedicated area for mixed use and affordable housing. Since the project launched back in November, I've been searching all over the City (and internet) for information on who will be building the housing. All that I was able to find was a short note reading "Toronto Community Housing Corporation is developing the first complex comprised of three buildings of affordable housing. Construction of the 243 unit development designed by Baird Sampson Neurt Architects will start in spring 2010 and occupancy is expected in early 2012." from a March 10th Waterfront Toronto release. Even the Toronto Affordable Housing website lacked the details I've been looking for!
If my findings are true, and in fact Daniels is the developer selected to build at the site…this is great news for all! Daniels has an excellent reputation, already building AND selling out their One Cole project a few blocks away in Moss Park. They're also the developers who practically sold out their Mississauga townhouse complex in several hours back in March. I couldn't find anything on the Daniels website announcing their involvement in the River City project BUT if that little white sign is any indication of what's to come, it's should be a welcomed addition to the neighbourhood!
There are some great layouts available at River City! If you're interested in calling River City home, give me a call or send me an email… I'd love to help!
Look for more video updates in the coming posts!
Chris Molder, Toronto Mortgage Broker, recently launched his newest blog appropriately named "SonOfABroker.com" The name came to be from the fact that he literally is the son of a mortgage broker. As Chris puts it: "Since 1975 my father has been sharing his wisdom and insights about mortgages with his clients and myself. The purpose of this blog is to share the knowledge and experience of over 30 years in the mortgage business with you!"
I've been following his work for the past few months and really like the approach he takes. I'm a firm believer that "the devil is in the details", so it's only natural for me to take a likening to Chris' informed and educated approach when talking mortgages. Watch Chris in action as he explains 'the 5 things everybody should know about their mortgage' in the video below: Read the rest of this entry »
The busy bees at BuzzBuzzHome have whipped up another cool feature!  Keeping with the apidae theme (that's nerd talk for bee) they've just launched the "Hive" .  It's basically a forum for discussing preconstruction projects in the City and is also available in Calgary and Vancouver.  I think this is an amazing idea and a great middle ground for Developer, Consumer and Realtor to meet. It brings the 3 parties together in an informal way to discuss, demystify discover more about a particular project. As more people join in on the conversation, the story of the condo can be better documented from start to finish thanks to this evolution from BuzzBuzzHomes.  
To access the Hive, click on your desired preconstruction condo and select "Enter the Hive."  From there you'll be able to view prices, unit sizes and even other developments in the area (plus a ton more).  To comment on the project, scroll down to the bottom and buzzzz away!  Here's my thoughts on Casa Condo, by Cresford.  Being the shutter bug that I am, I naturally love the ability the site has to upload photos!
Once you've found that perfect project and are ready to take the next step give me a call…i'd love to help!
Sadly, the dreams of an 80 story tower and Yonge at Bloor are pretty much done…or at least the dream of it being built by Bazis is.  Several of my sources have informed me that the land has been sold to an affiliate of Great Gulf Homes.  The price paid for the land is unknown and probably won't be disclosed until the deal closes in mid September.  Future plans are also anyones guess.  I've heard everything from keeping the design (which i HIGHLY doubt) to scraping the whole thing and rebuilding a new concept all together (which more than likely will happen).  You can check out the latest story from the Globe and Mail here.
I've been by the Crystal Blue project (Bazis' current development) and was really pleased with how the outside facade is coming along. Looks like that's all we'll be seeing  in Yonge and Bloor area by Bazis. I just hope the condo gods have greater plans for this corner and that whatever is built, truly pushes the envelope.
Buh bye "Canada's Tallest Residential Building." Hello "SomethingElse Towers."  Follow the rest of the 1Bloor story here
Socrates once said "All I know is that I know nothing."… and with the latest media reports on the fate of 1 Bloor, the same can be said.  I'm sure by now you're all aware of the drama surrounding the development of the tower, but just in case your not you can read up on it here.
I nearly fell of my chair when I heard Chris Eby from the CTV News Hour at 6 report that "a last second deal was reached and that eventually 1 Bloor East will rise out of this ruble."  Apparently a deal was reached and a 3rd party has come on board and to help repay the land loan.  You can view the clip here http://watch.ctv.ca/news/clip204856#clip204856.
Fast forward to 7:21 pm and we have an article published by The Toronto Star's Tony Wong where a statement is given from Bazis International stating: "A well established Toronto developer has entered into a binding agreement with Bazis International for the One Bloor property with closing in mid-September."  Of course the new partner isn't mentioned nore is an actual date in September given for when more information will be known.  Bazis puts it like this " Due to the confidentiality agreement we cannot comment at this time" .
The latest from the press (as of 10:27pm)  is The National Posts Giuseppe Valiante article titled "Work on One Bloor to continue after loan deal"  What isn't known is if the original plans the buyers bought into back in 07 will ever emerge?
Although, the one thing I do know for sure is… someone forgot to pay the rent at the 1 Bloor Sales Centre!!
 
Cresford is the latest developer offering buyer friendly deals on their downtown projects. Buyers who purchase between July 18-29,2009 recieve 1 year free maintance  (applied as a discount credit on closing) at both Casa and Bloor Street Neighbourhood Condominiums.
Casa is a 46 story tower of steel and glass designed by award winning architectsAlliance with furnishings by Armani Casa.  Bloor Street Neighbourhood is a traditional 32 story structure with interiors by Brain Gluckstein.  Both are a block south of Yonge and Bloor with prices starting a $289,9oo. If you'd like to know more about available floor plans or occupancy dates give me a call…i'd love to help!