Posts Tagged 'buzzbuzzhome'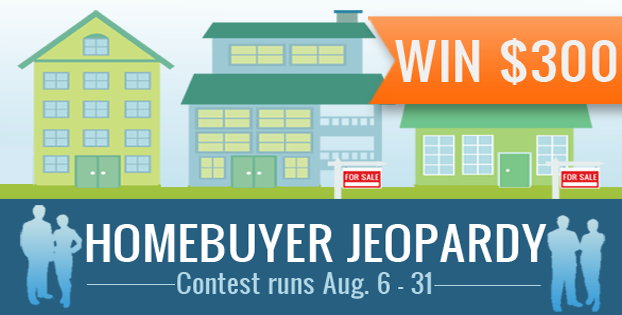 There's only a few days left to win $300 in Ratehub.ca's Homebuyer Jeopardy!  A few weeks back I posted about the contest and how you can win:
From August 6-31, you could win $300 to put towards your house, your car, or that special trip to Hawaii. We need you to use your know-how to answer mortgage questions from our four home buyers
Every week, they'll post a video of one of their home buyers with their question on their Facebook page. Just go over to the "contest" tab on their page or click here to watch the video and get the question. You'll find all the answers on their site including rates, calculators, and everything you need to know about mortgages. Submit your answer using the app on our contest page to be entered in our draw.
Watch the video below for my answer to Matthew Slutsky's question: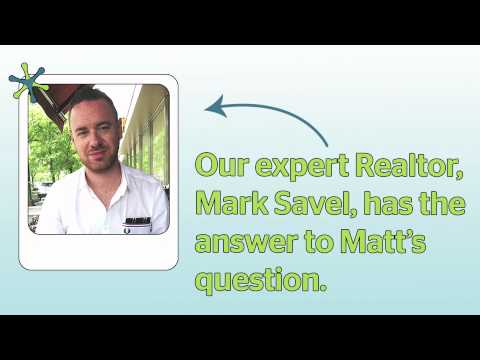 If you have any questions about the home buying process, feel free to leave them in the comment section!
Today we got our first look of what South Hill on Madison will one day look like!  BuzzBuzzHome released the rendering on twitter earlier today.  It's hard to tell which way the building will front in relation to Madison lofts next door, yet it's still better than the vacant lot that currently sits on the site!
South Hill Condos will sit at the base of Casa Loma and have the Dupont subway station literally minutes away.  A brand new eco park is also in the works for the are and will be developed on the vacant parking lot to the south of Macpherson!
This weeks Must Have Monday comes to you "Live from the Hive"… that's an inside joke BuzzBuzzHome co-founder Matthew Slutsky shared while I visited their new office last week!  The busy BuzzBuzzHomies have expanded their colony quite a bit since I first wrote about them back in June of 09 and have since moved into a more spacious home in Liberty Village.  The new office is absolutely stunning and great fit for the team, but the real show stopper is the matching Pukul Lima Wood Tables the two head huncho's have in their office.  Matthew had this to say about his newest additions:
"BuzzBuzzHome doesn't just like large tables, we love them. They are one of the cores of our office community.
Groups working around large tables easily lends itself to easy collaboration, and a socialble work environment.
When we moved to our new office, we wanted some new awesome tables; tables that fit our "large-table" community, and also blended well into the brick-and-beam design of the office.
We toyed with the idea of over-sized antique executive desk, raw pine "Brad Pit" dining room tables, and cheap dining room tables. We hunted through furniture stores, and at the last minute we found the
RusTeak
wearhouse and spotted some Indonesian pukul lima wood tables (aka the Five o'Clock tree, aka the Rain Tree").
Read the rest of this entry »
If I had to pick the most asked question I get, it would have to be: "how is the Real Estate market, and is it a good time to by?" Shortly after that comes the "well I heard in the news that _______" or "My friend knows a guy that's well connected on Bay St, and he said _______".  I'm sure by now you get the point, or maybe even caught yourself asking/saying the very same…not that there's anything wrong with that!
I'm going to let you in on a little secret of the Real Estate world and whether other Realtors want to admit it or not, the truth is NO ONE KNOWS WHERE THE MARKET IS GOING! (well at least not as far down the road as some of these predicitons have been given) Sure, there's market "indicators" that can give us a general sense of the market but truthfully you shouldn't waste your time listening to any forecasts further than 3 months!
I for one completely tune out all "reports" on a national level. Real estate is local, and in my market each and every condo building can produce a different result.  So if the price of potatoes in P.E.I. goes down resulting in less condo sales out east, it really doesn't effect the market in Toronto.  And vice versa, if sales are red hot here, it doesn't mean the rest of the country is following suit. Soooo if you're going to open a ear to any predictions, at least let it be a local one! Read the rest of this entry »
The busy bees at BuzzBuzzHome have whipped up another cool feature!  Keeping with the apidae theme (that's nerd talk for bee) they've just launched the "Hive" .  It's basically a forum for discussing preconstruction projects in the City and is also available in Calgary and Vancouver.  I think this is an amazing idea and a great middle ground for Developer, Consumer and Realtor to meet. It brings the 3 parties together in an informal way to discuss, demystify discover more about a particular project. As more people join in on the conversation, the story of the condo can be better documented from start to finish thanks to this evolution from BuzzBuzzHomes.  
To access the Hive, click on your desired preconstruction condo and select "Enter the Hive."  From there you'll be able to view prices, unit sizes and even other developments in the area (plus a ton more).  To comment on the project, scroll down to the bottom and buzzzz away!  Here's my thoughts on Casa Condo, by Cresford.  Being the shutter bug that I am, I naturally love the ability the site has to upload photos!
Once you've found that perfect project and are ready to take the next step give me a call…i'd love to help!
Ever since I've taken the step on to Twitter (@SavelSells) for those who haven't connected with me yet) I've met a ton of creative people with a lot of passion for the profession.  One of my earliest followers was BuzzBuzzHome (@buzzbuzzhome).  I followed them back mainly because they had some interesting real estate 'tweets' and a great blog to boot!
Fast forward a few months, and they've expanded from an informative blog, to solving a huge gap in the pre-construction condo market. For years, there's been no centralized place for the public…or even Realtors to get a list of up and coming condos.   In the past the only way to get this info was to; search the newspapers, read up on blogs or drive around the city. Problem solved with the new buzzbuzzhome webpage!
It's very user friendly and extremely easy to find tons of info on new developments in the city.  What I particularly like, is they're not affiliated with any real estate brokerages and provide info from an unbiased 3rd party point of view.  Some projects on the map are also sponsored by the developer of the condos  and offer additional info such as price, description and photos.  I had the chance to meet up Matthew Slutsky and Clifford Peskin, founder and co-founder of BuzzBuzzHome.  They've started with tracking developments in Toronto but have big plans to expand and cover other Canadian cities as well.
It's a great tool and one that I personally use!  Find out what all the 'Buzz' is about and check out their site.   Once you've found that perfect project and are ready to take the next step give me a call…i'd love to help!